Root Canals Therapies at Safety Bay Dental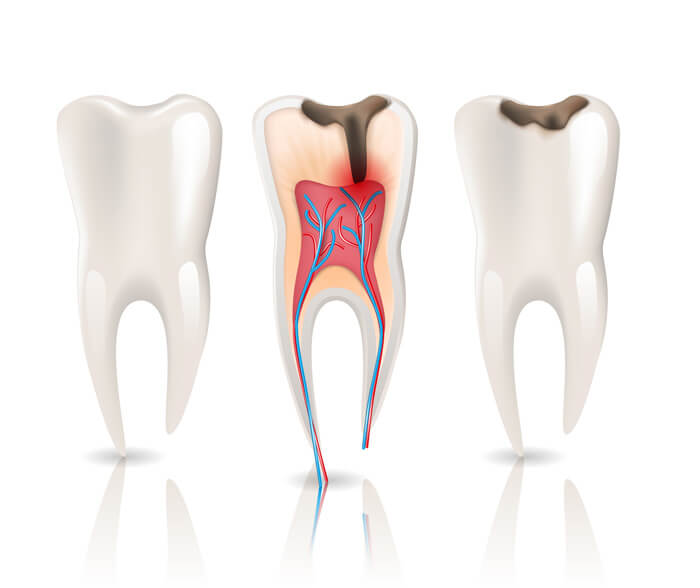 Root canal therapies (RCT's) can vary in complexity from the very simple to quite complicated.
There are specialist dentists in Perth who do nothing but RCTs. If you need an RCT we will always offer you a specialist as a first and best option. Some people will choose not to use a specialist as they don't want to travel to Perth or prefer to let their trusted general dentist do the procedure. That would be ok by us unless the tooth in question is complicated by its position (very far back in the mouth), it may be blocked with calcium or the tooth may have a very curved canal.
Generally, people are worried about the cost of an RCT. The truth is that the extra 10 or 20 per cent spent on a specialist at RCT's (endodontist) is generally money well spent.
So if you choose for us to perform your RCT and we feel it is within the difficulty rating than a GP dentist can do, then we will do it for you. We will leave it for a little while after the rct is packed (obturated) to prove itself. The RCT'ed tooth can then be considered for a crown.
Which presents another issue. Does a tooth with an RCT need to be crowned?
The answer is that usually, it is best to crown these teeth to provide the best seal against bacteria ingress. However, many teeth are saved and are subsequently useful for decades with an RCT that is covered by a quality, large, direct restoration such as a composite filling. A composite filling is a white filling made of plastic with ceramic fillers.
| | |
| --- | --- |
| Monday – Thursday | 8:00 – 5:00 |
| Friday | 8:00 – 4:00 |
| Saturday (By Appointment) | 9:00 – Midday |