Gum Disease Diagnosis & Treatment
Gum Disease Diagnosis & Treatment at Safety Bay Dental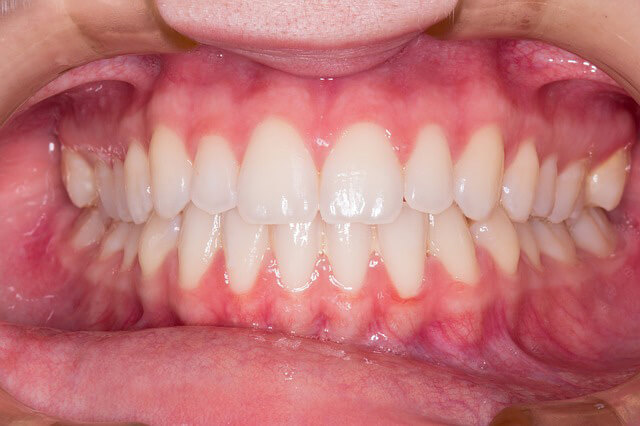 Of all the different aspects of dental care, managing the health of the gums has to be the most important.
Although it is invariably not painful, the inflammation of the gums caused by the build-up of plaque and other deposits has been demonstrated to have a potentially significant impact in other areas of your general health.  This occurs whenever and wherever there is inflammation.  It is caused by a rise in the numbers of inflammatory proteins that circulate through the blood stream.
Accordingly, we at Safety Bay Dental Care Centre always pay particular attention to this aspect of your care and the good news is, that managing gum disease is one of the least expensive aspects of dental treatment with a high emphasis on prevention and home care.
In order to assess the health of the gums, your dentist will regularly and carefully measure the space between the tooth and gum and you may hear a series of numbers being called out to the dental assistant for recording purposes.  This is particularly important because gum disease is otherwise silent, usually right up until it is too late and teeth are being lost.
The management of gum disease centres around correct diagnosis and regular cleaning.
When detected early, this cleaning can be simple and readily managed by your team at Safety Bay Dental Care Centre.
In more severe instances, we would be reviewing the response of your gums at more regular intervals so that if things are not adequately improving, we can refer to an appropriate gum specialist (periodontist) before we reach that "too late" stage.
Like most things, however, this all starts with good, thorough assessment and clear communication.
| | |
| --- | --- |
| Monday – Thursday | 8:00 – 5:00 |
| Friday | 8:00 – 4:00 |
| Saturday (By Appointment) | 9:00 – Midday |